File provvisorio
Antonino Saggio I Quaderni
...

..

,,,,

The IT Revolution in Architecture/La Rivoluzione Informatica

Antonino Saggio
Editor and Founder, since 1998..

Links to the Different Editions

Birkhäuser Basel Boston Berlin 1999-2006, EdilStampa, Rome 2011-

CHINESE
THE IT REVOLUTION IN ARCHITECTURE - 9 Books
Prominence Publishing, Taipei, Taiwan 2001-2005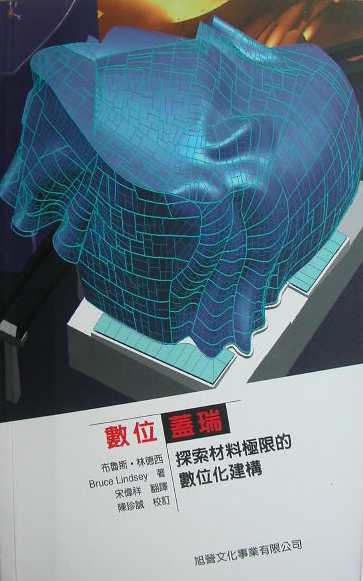 The Series "IT Revolution in Architecture" is certainly the most comprehensive collection of thoughts and views accompanying the still young area of Information Technology and Computer Aided Architectural Design.... The series is a true contribution to the digital design culture. The intellectual level of the series is high and balanced between excitement and in-depth knowledge of the field. The impact on the international CAAD community and beyond is strong. Due to their affordability and format, books of the series are part of the personal libraries of architecture students around the world.

Gerhard Schmitt
Vice President Planning and Logistics, ETH Zürich
***
La serie "La rivoluzione informatica" colma una lacuna grave tra alcuni settori del sapere scientifico, umanistico e tecnologico di cui l'architettura moderna ha un tremendo bisogno.
Michele Emmer
professore ordinario di matematica Università di Roma "La Sapienza"

***

The enormous success of the book series IT Revolution in Architecture is due, not only to its extraordinary vivacity, intelligence, originality and creativity, but also to the fact that it is the only book series that concerns what has become the central issue for the entire world of architecture: The way architecture, and therefore the physical environment of modern civilization, has changed, from the ground up, as a result of the use of the computer in architectural design and construction...... I whole-heartedly congratulate the publishers of this series for their great insight in opening this tremendously influential forum of communication in an area that affects everyone living in the world today. This series will continue to be highly influential, and expand its already large audience in ever new directions.
Michael Leyton
Center for discrete mathematics, Rutgers University

***
The age of mechanical reproduction came to its very end. Digitalisation is bringing more qualities into life inciting appearance of totally new systems or matrices that act "naturally". We live in the age that has it's very specific conditions and rules which most of the today's architectural practice is not dealing with. IT Revolution in Architecture series by Antonino Saggio is edition that is still not fully recognised as one of the most important theoretical impact of the new age by matching issues far beyond common contemporary thought. What Le Corbusier's Vers une architecture was to the mechanical age, IT Revolution could be to the electronic one, unmonumentally presented rich body of ideas that should strongly change the atavistic appearance of today's architecture.
Kresemir Rogina
Penezic&Rogina Archietcs Zagreb

***
The impact of the series has been tremendous.
Bruce Lindsey Head, St. Louis Washington University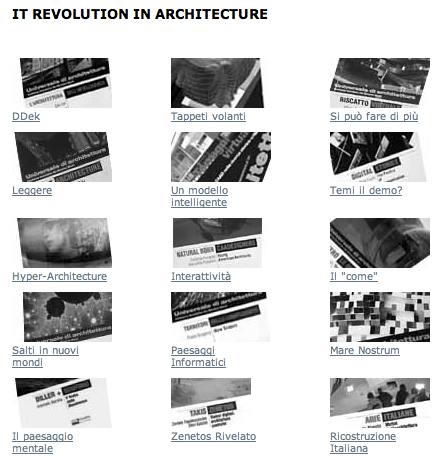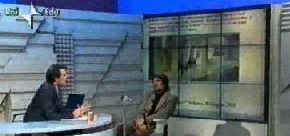 Conferences dedicated to the Book Series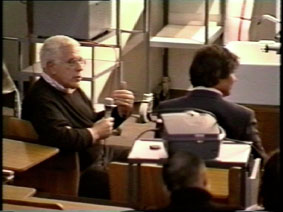 ..
Distribution
EPUB Publication and Home delivery of English Books published since 2011
ITools. ITRevolution in Architecture.

..

Selection of book reviews and Interviews
Read an Interview in English and Italian on the structure and the scope of the book series BtMw&As
Leggi una breve intervista sulla collana in Portoghese sulla rivista "Drops"
Leggi un testo di AS sull'impostazione generale della serie in "Iper-Sapzio"
Leggi Una eredità viva di Bruno Zevi: La rivoluzione informatica in architettura Metamorfosi, n.5, novembre 2018
Takis Zenetos "Domus.it"
Strati Mobili "Arch.it"
Game zone"Arch.it"
Digital Hadid "Arch.it"
Digital Design "Core 77"
Natural Born "A-Matter"
Storie digitali "Architettura.it"
Nati Con Il computer "Architettura.it"
Digital Design "Core 77"
Natural Born "A-Matter"
Flatness e New Wombs "La Stampa"
la Nuova fenice Riscatto Virtuale "Antithesi"
Digital Eisenman "TE/un"
Digital Eisenman "ds.arch.tue"
New Flatness "A-Matter"
New Flatness "Arch.it"
La Carta di Zurigo Paola Ruotolo "Idearium"
Architettura dell'intelligenza "Caad02pedata"
Architettura dell'intelligenza "Caad02rosselli"
Light Architecture "Caad02castelluccio"
La Nuova Fenice Riscatto Virtuale "Caad02vannini"
Game Zone "Architettura.it"
PlasmaWorks "Estropico.it
Smart Creatures, Libertucci 2018 "